H05SS-F, H05SSC4-F, GsLGs, GsLGsek, SIR, SIR FR - multicore cables in silicon insulation (-50°C...+200°C)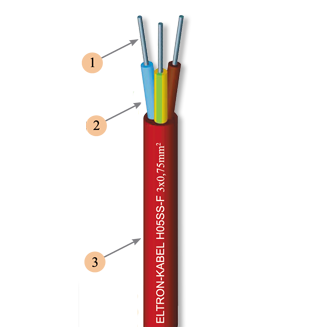 Construction:
1. Flexible red copper core - class 5
2. Silicone insulation type EI2
3. Solid red copper
4. Flexible tinned copper core - class 5
Technical data
Temperature range: -50°C ÷ +200°C Working voltage: 300/500V 450/750V Test voltage: 2000V 2500V
Application:
They are used in the steel industries, in ship building, ceramic, cement factories. This cables are halogen free suited for use in power stations and in electrical motor building, lighting and wiring of domestic electrical heating appliances.