H00V3 - earth conductors in PVC insulation (PVC/ST5 или PVC/ST11)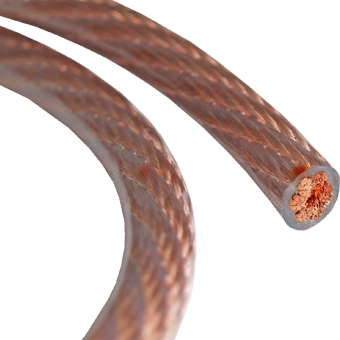 Construction:
- Bare copper, fine wire conductors cl. 6 acc. to PN-EN 60228. - PVC jacket transparent (glass clear, PVC/ST5 or PVC/ST11).
Application:
These flexible earth conductors are used for earthing of portable equipment and short–circuiting.
Features:
Good resistance on the thermal shock and the radiation UV.
Technical data:
| | |
| --- | --- |
| Min. bending radius | 4 x Ø кабеля |
| Temperature range: |   |
| - PVC/ST5 | -25C ÷ +70C |
| - PVC/ST11 | -40C ÷ +60C |
| Максимальная кратковременная температура: |   |
| -PVC/ST5 | 100C |
| -PVC/ST11 | 90C |
| Test voltage dependent of thickness insulation | 10kV÷16kV |
| Jacket colour | Transparent |
| According to | PN-EN 61138:2008 |

Filter:
| Cross section | Single diameter wire | Сonductor diameter | Insulation thickness | Outer diameter | Weight |
| --- | --- | --- | --- | --- | --- |
| mm2 | mm | mm | mm | mm | kg/km |
| 16 | 0,21 | 5,6 | 1,2 | 8,0 ± 0,1 | 215 |
| Cross section | Single diameter wire | Сonductor diameter | Insulation thickness | Outer diameter | Weight |
| --- | --- | --- | --- | --- | --- |
| mm2 | mm | mm | mm | mm | kg/km |
| 16 | 0,21 | 5,6 | 1,2 | 8,0 ± 0,1 | 215 |