LgcF, LgcM, LgcP - single core cables in FEP, MFA or PFA insulation (-200°C...+260°C)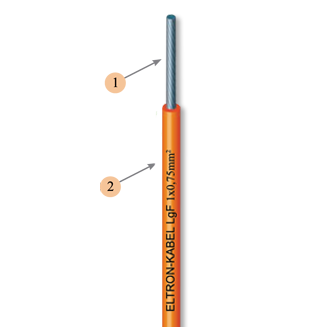 Construction:
Flexible tinned copper core
PFA or FEP insulation
Technical data
Temperature range: -200°C ÷ +260°C Working voltage: 300/500V 450/750V Test voltage: 2000V 2500V Excellent resistance to aggressive chemical atmospheres. Excellent resistance to humidity and UV and mechanical strength.
Application:
Wiring of household appliances and electronics, hot or cold and aggressive environments.